Golisano Children's Hospital
At Golisano Children's Hospital, children come first; its goal being that children with cystic fibrosis, diabetes and cancer and other serious childhood afflictions grow into thriving adults. Your support is a critical part of our success. Our pediatric programs depend on the generosity of our many friends and partners so that we can continue to treat childhood illnesses, launch innovate research initiatives, and remain at the top of the field.
The Golisano Children's Hospital's legacy is one of community care and rigorous research. Every year, more than 70,000 children from 17 counties come to Golisano Children's Hospital at the University of Rochester Medical Center seeking care.

The 124-bed children's hospital is the area's only children's hospital and serves as the referral center for upstate New York, surrounding states and Canada.

Contact Scott Rasmussen to learn more: (585) 273-5932, scott.rasmussen@rochester.edu
Visit Golisano Children's Hospital online
Medicine of the Highest Order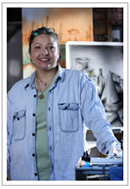 New procedure saves Michelle from a devasting stroke .
Read Michelle's story »