Obstetrics and Gynecology Giving Opportunities
We are at a unique moment in the evolution of women's health care in Rochester. The University of Rochester has the creativity, the care providers, the community support and the expertise to establish itself as among the very best in the country. With the generous support from friends, faculty and staff we can meet that challenge.
The Department of Obstetrics and Gynecology is a leader in patient care, investigative research, and obstetric education. The Faculty is dedicated to promoting excellence in all areas that support women's health. The department is proud to offer care to its patients by physicians who were ranked among the nation's best in U.S.News & World Report's America's Best Hospitals list.
Contact Jodi Revill to learn more: (585)276-4978
jrevill@ur.rochester.edu
Medicine of the Highest Order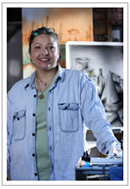 New procedure saves Michelle from a devasting stroke .
Read Michelle's story »