Strong Memorial Hospital
Giving Opportunities
Strong Memorial Hospital
Your generosity helps Strong continue to expand its programs, develop healthier therapeutic approaches, and provide the highest quality of care to individuals and families throughout the community.
Strong Memorial Hospital takes pride in providing the highest levels of professional expertise and functional excellence in patient care, research, education, and community engagement—leading to the best possible outcomes for every person who passes through our doors.
Strong has been consistent ranking as one of "America's Best Hospitals" in "U.S. News & World Report" magazine's annual survey. Strong's 739-bed care center provides a comprehensive range of general and highly specialized services. Various specialties have been singled out as among the best in the nation, including cardiac care, neurosurgery, urology, gynecology, cancer and pediatrics.



Contact Benjamin Ochrym to learn more: (585) 276-5172
bochrym@admin.rochester.edu
Medicine of the Highest Order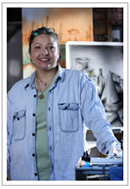 New procedure saves Michelle from a devasting stroke .
Read Michelle's story »