School of Medicine and Dentistry
The School of Medicine and Dentistry is fortunate to benefit from the support of generous individuals like you to help us improve medical education, research and patient care. Such special gifts have helped provide scholarships for talented medical students, fellowships for deserving graduate students, professorships and vital support for the research and teaching endeavors of our outstanding faculty, and enhance and preserve our existing facilities.
At the School of Medicine and Dentistry, the integration of patient care and academics remains at the core of the School's philosophy and structure. Students are trained to become the fundamental, translational and clinical investigators of the future, maintaining the critical link between scientific discovery and improved health.
The faculty of the School consists of approximately 1,450 full-time faculty members and more than 1,000 voluntary clinical faculty members organized into 37 Departments and Centers.
Contact Mary Ann King to learn more: (585) 273-2827, maryann.king@rochester.edu
Medicine of the Highest Order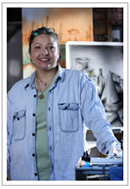 New procedure saves Michelle from a devasting stroke .
Read Michelle's story »