Patient Care
University of Rochester Medical Center Offers Free Screening for Vascular Disease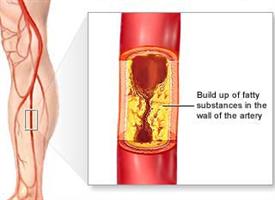 Nearly two dozen interventional radiologists, nurses and technicians from the Department of Imaging Sciences at the University of Rochester Medical Centers will be on hand at Marketplace Mall this Saturday to offer a free screening for a relatively common condition known as peripheral vascular disease, or PVD. A known indicator of increased risk of heart attack, stroke, and abdominal aortic aneurysm, between 8 to 12 million Americans are afflicted with PVD in the U.S.
The free screenings will take place on Saturday, September 26 from 10 a.m to 5 p.m. at Marketplace Mall in Henrietta, near the food court area. Participants will fill out a brief questionnaire before their ABI – or Ankle Brachial Index – is taken, a ratio calculated from arm and ankle blood pressure measurements. A higher than normal ABI indicates the presence of PVD.
People over 50 are most likely to have PVD, which typically develops as a result of arteriosclerosis, or hardening of the arteries caused by fat and cholesterol build-up inside the arteries. Sometimes, a blood clot can also lead to PVD.
According to David Waldman, M.D., chair of the Department of Imaging Sciences, PVD is particularly worrisome because people often are unaware that they have the disease.
"The most common symptom is leg pain that typically comes while walking, and then eases off while at rest," Waldman said.  "As a result, many people assume that the pain is simply a normal part of aging, rather than reporting it to their doctor. The good news is that screenings like this can quickly diagnose PVD, and allow people to seek treatment so they can control heart disease and head off strokes."
Other common PVD symptoms include swelling or numbness in the leg, coldness in the lower legs and feet, and ulcers or sores on the legs or feet that don't heal. Some studies suggest that women may not experience symptoms as early as men, which may put them at greater risk for complications associated with later-stage vascular disease.
Waldman said that those at highest risk include individuals age 50 and over who have a family history of cardiovascular disease and/or have diabetes, high blood pressure, high cholesterol, or are smokers, and people who are overweight and/or lead an inactive lifestyle.
The screening is part of the Legs For Life® Screening for Vascular Disease, a national screening and information program founded in 1997 by the Society of Interventional Radiology.   For more information, visit www.legsforlife.org.